About HOME Dialysis

HOME Dialysis combines health centered treatment and a unique approach to patient care. Our high quality of standard represents our commitment to deliver excellent medical care to patients through innovative programs, the latest technology, continuous improvement and a focus on superior customer service. HOME Dialysis has now began only focusing on Staff Assisted Home Dialysis in an effort to continue to advance and provide a more "hands on" specialized care unmatched at Dialysis Clinics. Our Staff Assisted Home Dialysis is delivered by a highly trained and certified staff, and demonstrated through dedication, leadership and compassion. The result: better outcomes and more satisfied patients.
Committed to your care and well-being
We believe that the high quality and comprehensive care we deliver to our patients is a result of the extraordinary skill and efforts of our employees.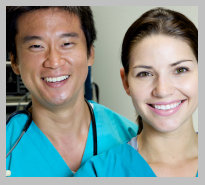 Our Philosophy
The way we deliver care focuses on our patient's quality of life.
Our professional experience ensures high-quality care, equipment and supply-service management, as well as the support and care that will encourage success for you as a home dialysis client.
More About Us

Learn more about HOME Dialysis
Helpful Web Resources
Featured Recipe
Our Services
Staff Assisted Home Dialysis
Optimal Health and Independence!